By Greg DePalma, OFN Executive Producer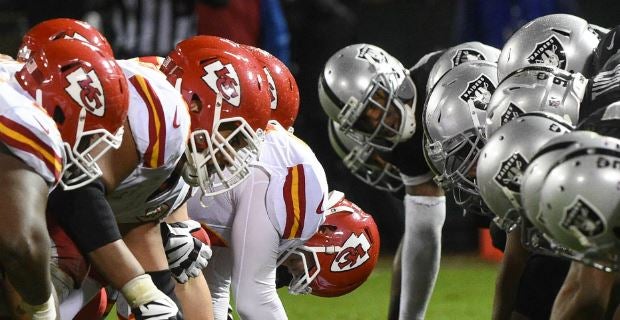 Ourlads Football Network (NFL Week 7)
Host Greg DePalma and co-host Tony Mejia preview Week 7 in the NFL with the latest trends, odds, picks, injury updates and fantasy player analysis.
Tony Mejia is an independent sports columnist and exclusive handicapper at VegasInsider.com. You can read his weekly Thursday night preview reports including a Week 7 AFC West match-up of hated rivals between Kansas City and Oakland.
Order of games discussed on today's show…
Kansas City at Oakland
Atlanta at New England
Washington at Philadelphia
Cincinnati at Pittsburgh
Arizona at LA Rams
New Orleans at Green Bay
Baltimore at Minnesota
NY Jets at Miami
Tampa Bay at Buffalo
Denver at LA Chargers
Jacksonville at Indianapolis
Carolina at Chicago
Seattle at NY Giants
Dallas at San Francisco
Tennessee at Cleveland

Additional weekly OFN programs include OFN Monday Nights, Dan Shonka's up-to-date scouting reports on Wednesdays, Greg's college football previews on Fridays and Jamal Murphy's fantasy football coverage on Sundays.